Your Impact at Berkeley Haas
Berkeley Haas is on strong footing, thanks to your contribution.
With donors like you, our school is able to navigate uncertainty with resilience and innovative thinking. Our leaders are stepping forward with expertise and wide-ranging skill sets to resolve societal and economic problems.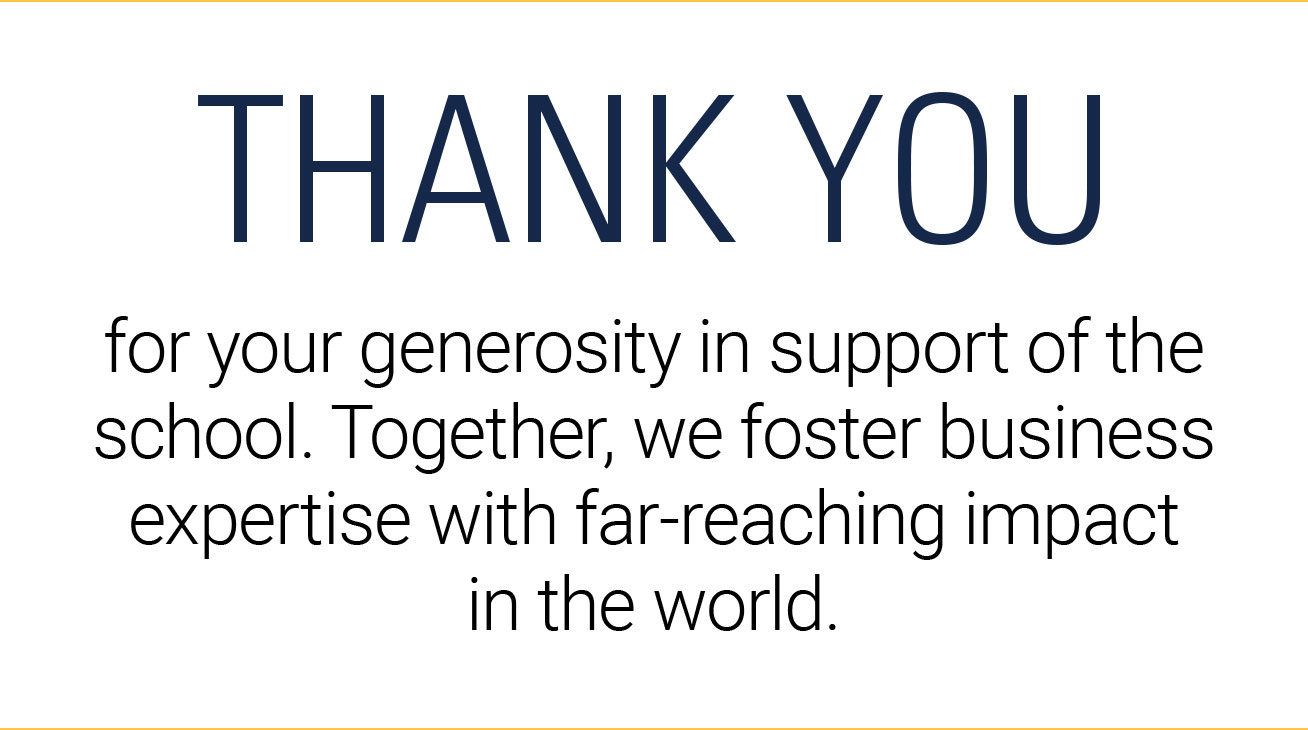 Highlights of FY20
(July 1, 2019 to June 30, 2020)
760
+
STUDENTS SUPPORTED
WITH SCHOLARSHIPS
AND FELLOWSHIPS
5
OF 9
NEW FACULTY
HIRES ARE WOMEN
FY20 REVENUES & EXPENDITURES
Hover over the chart below to see details from the past fiscal year.