Your Impact of Giving to Berkeley Haas
The reputation of Berkeley Haas is soaring, and for good reason.
With donors like you, we forge a network that bolsters the entrepreneurial spirit and its potential to address society's most pressing problems. Our leaders go beyond themselves by leading ethically and responsibly.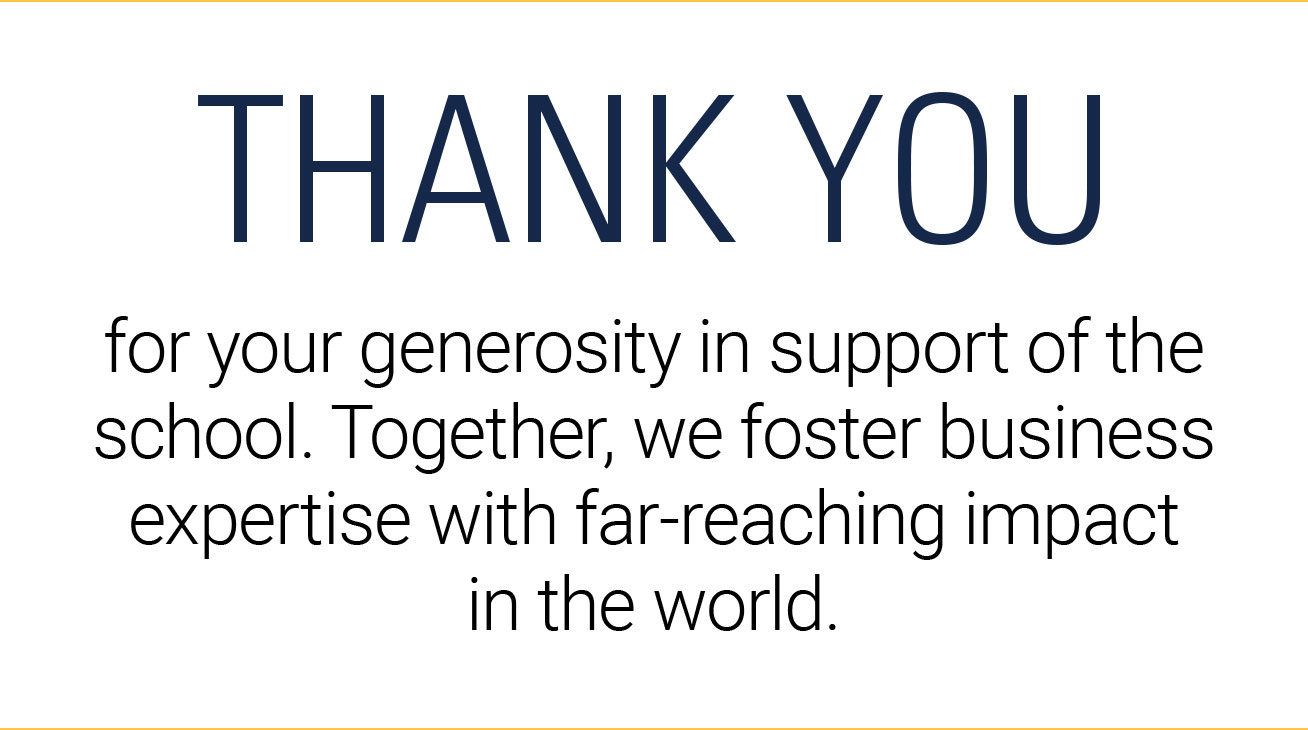 Highlights of FY20
(July 1, 2019 to June 30, 2020)
500
+
STUDENTS SUPPORTED WITH
SCHOLARSHIPS & FELLOWSHIPS
FY20 REVENUES & EXPENDITURES
Hover over the chart below to see details from the past fiscal year.